Ocean Surface Wind Mosaics
This page provides access to stitched mosaics of ocean surface wind tiles from the NESDIS/NOAA/STAR Ocean Surface Winds Team website.
Instrument data sources and abbreviations used here are: ASCAT METOP-A (AS-A), ASCAT METOP-B (AS-B), ASCAT METOP-C (AS-C) and WindSAT (WS). ASCAT and WindSAT are in sun synchronous orbits, so pass over/near NZ twice a day on their ascending (Asc) or descending (Dsc) pass at about the same time each day (listed below).
Two views are offered covering various areas in the South Pacific; "broad" based on low-res (Lo) 20x30deg tiles, and "zoomed" based on hi-res (Hi) 10x15deg tiles.
Mosaic Selection
Data Availability
Unlike the source OSWT website, these images are NOT clickable - they are presented here only for a quick look at what data is available.
WindSAT Descending Pass (~19Z NZ area)
Lo-res (20x30deg)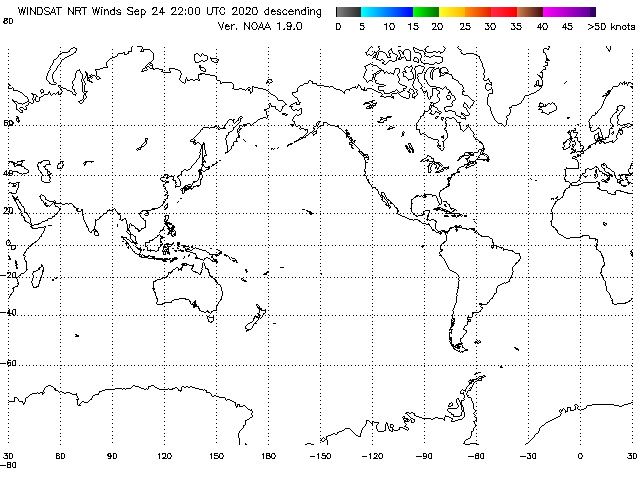 ASCAT-A Descending Pass (~21Z NZ area)
Lo-res (20x30deg)
Hi-res (10x15deg)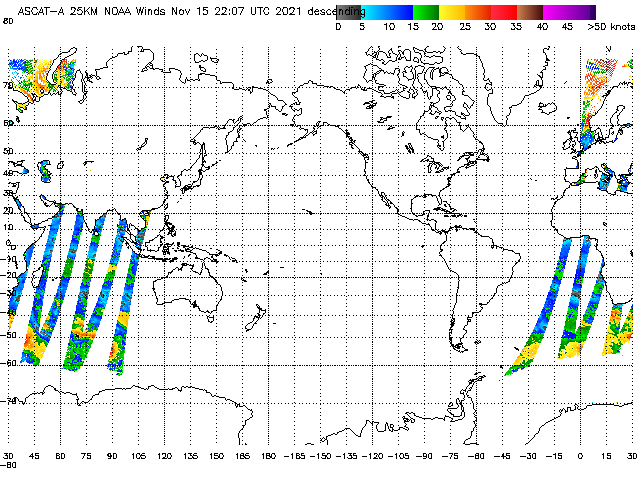 ASCAT-B Descending Pass (~22Z NZ area)
Lo-res (20x30deg)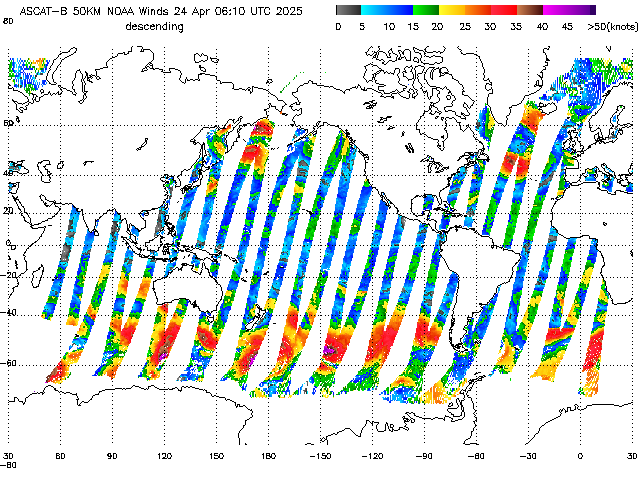 Hi-res (10x15deg)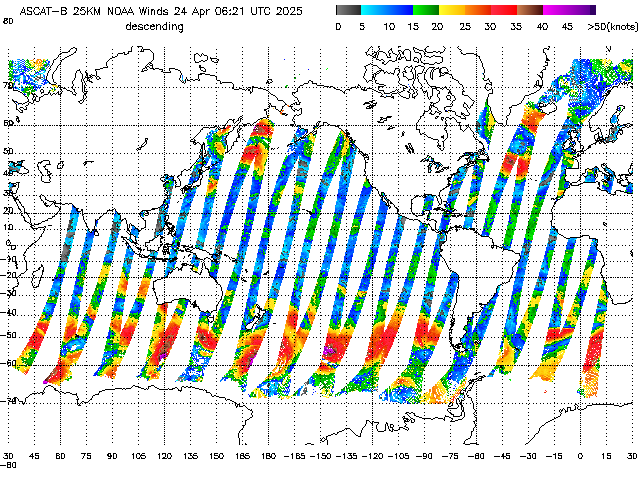 ASCAT-C Descending Pass (~22Z NZ area)
Lo-res (20x30deg)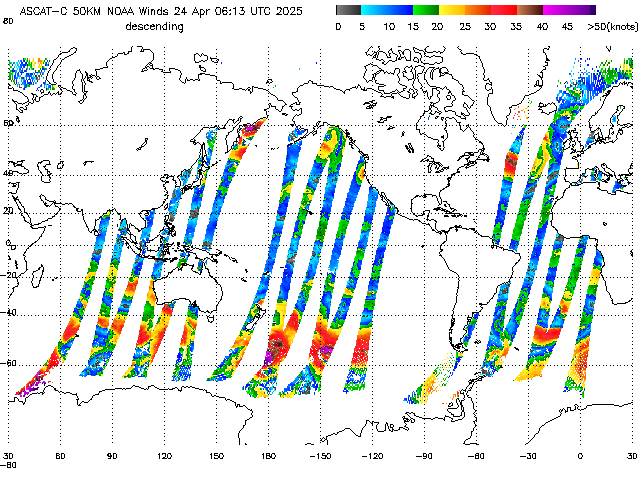 Hi-res (10x15deg)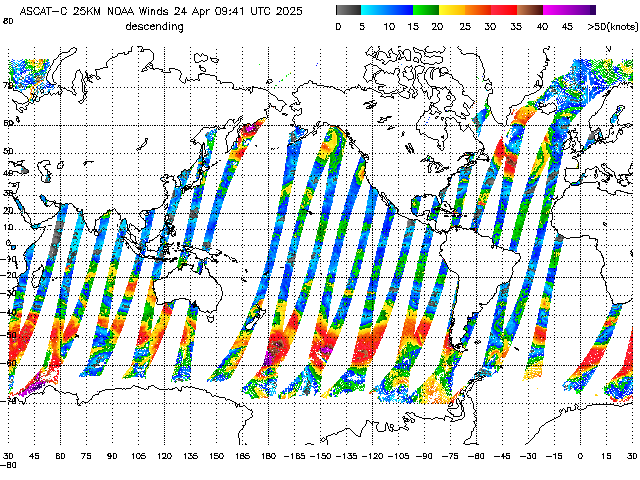 WindSAT Ascending Pass (~07Z NZ area)
Lo-res (20x30deg)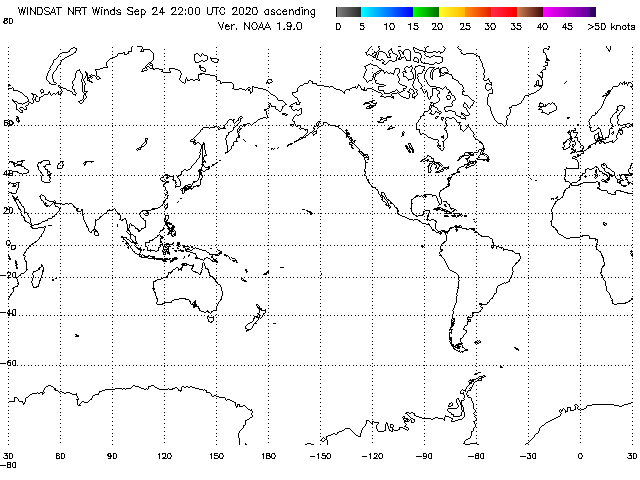 ASCAT-A Ascending Pass (~09Z NZ area)
Lo-res (20x30deg)
Hi-res (10x15deg)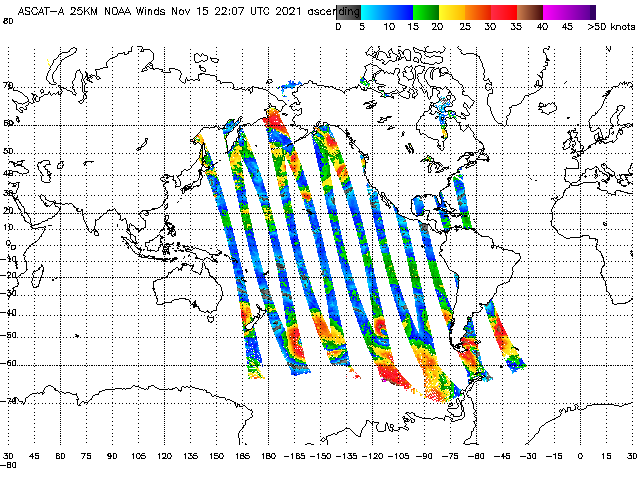 ASCAT-B Ascending Pass (~10Z NZ area)
Lo-res (20x30deg)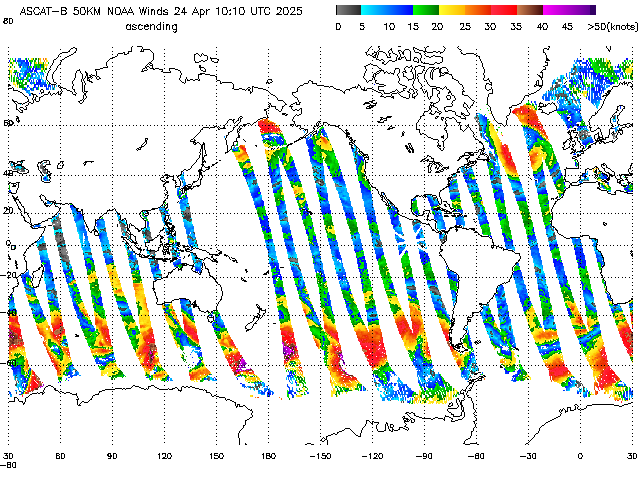 Hi-res (10x15deg)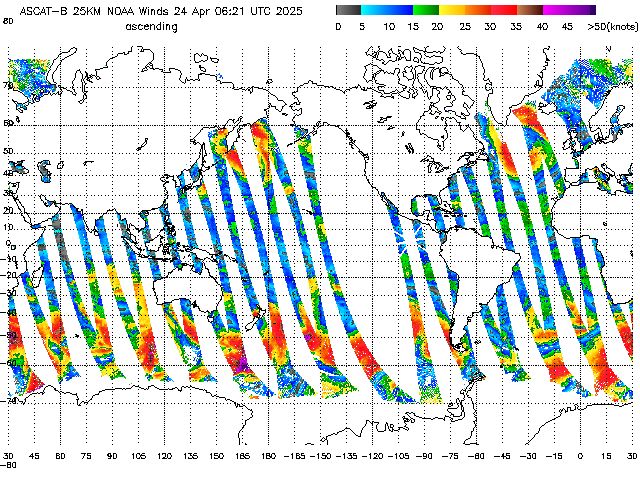 ASCAT-C Ascending Pass (~10Z NZ area)
Lo-res (20x30deg)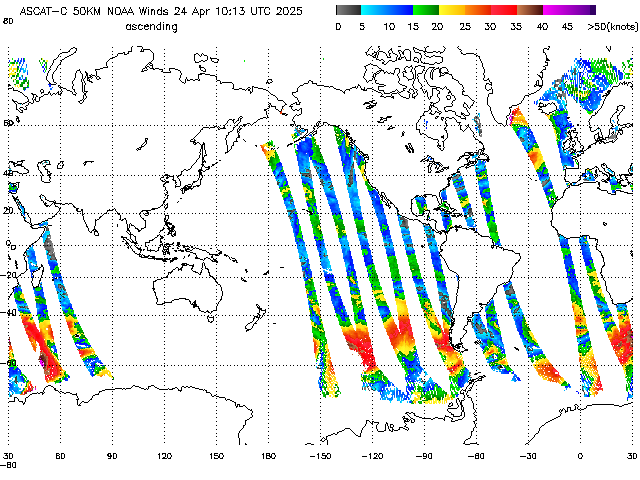 Hi-res (10x15deg)